Day 28: Favorite title.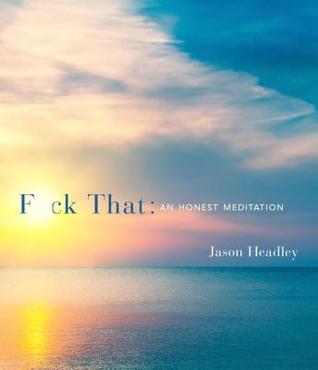 Alright now like covers I'm usually not that hung up on clever titles.  I rather an author spend their creative energy in the actual plot of the book, but, this one is a title that I delight in.  Its funny and still makes me smile when I think about this creative little parody of a new-age meditation guide.  The book is beautiful to boot and if you ever come across this one pick it up for a look.  It is so short that you won't need to spend the cash to actually buy it, as I think it was a little overpriced, but it would make a nice gift if you know someone who will gel with the humor.  Almost enjoy this as much as the spine label in adult fiction by authors with the last name Young.  Think on that one a bit.
Does the 30 Day Book Challenge sound like fun to you?  Why not join me!  Below is the graphic I borrowed off the internet, feel free to borrow it from me.  I will be posting pictures of the books I select each day to my Instagram account too.  Be sure to follow me over there to see my picture for today's selection.