Day 25: A Character who you can relate to the most.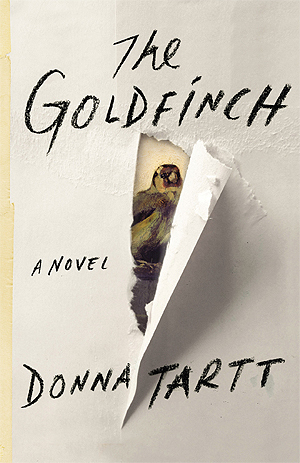 Possible spoilers ahead.
The character that I identify the most with was a tough one for me.  I believe most readers take a little piece of the personality of the characters they love into themselves or see themselves mirrored in what they read.  Some more than others because much as I might wish I do not see myself as a vampire… Anyway, the main character Theo Decker in this story just struck a chord with me.  When we reach the scene where he lost his mother in the bombing I just lost it.  I was about the same age as he when my mother died in a car crash, also violently.  I was listening to this book while shearing sheep and I sat there just bawling over my poor ewe, who I'm sure thought I had lost it.  I could so get how Theo could carry that painting with him throughout his life.  When you lose someone you love you do almost anything to keep a piece of them with you.  So yeah, I get where Theo is coming from.  It can be summed up in this favorite quote from the book.
"Everything I did for the rest of my life would only separate us more and more.  Days she was no longer a part of, an ever-growing distance between us. Every single day for the rest of my life, she would only be further away."

Donna Tartt- The Goldfinch
Does the 30 Day Book Challenge sound like fun to you?  Why not join me!  Below is the graphic I borrowed off the internet, feel free to borrow it from me.  I will be posting pictures of the books I select each day to my Instagram account too.  Be sure to follow me over there to see my picture for today's selection.