Day 2: A book that you've Read more than three times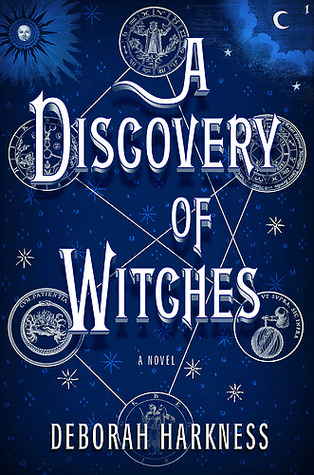 There are only a few books that I have read multiple times and A Discovery of Witches is one of them.  It is also one that might not end up filling another spot on this challenge… I really enjoyed this series and reread the books for each release, so this one was read three times, the second twice and the last one only once.  Interesting note, after I read this book I have never reread Twilight again.  I love the history and richness of this world.  Doesn't hurt that Matthew is absolutely yummy.  Anyway, this is one of my favorite vampire stories and I am thrilled that Ms. Harkness is going to be continuing the series!!!  Fingers crossed for an eventual H.E.A for Gallowglass.  If you love rich tales and great loves than I highly suggest this book it was one of my favorites.
Does the 30 Day Book Challenge sound like fun to you?  Why not join me!  Below is the graphic I borrowed off the internet, feel free to borrow it from me.  I will be posting pictures of the books I select each day to my Instagram account too.  Be sure to follow me over there to see my picture for today's selection.