Day 1: Best Book you read last year.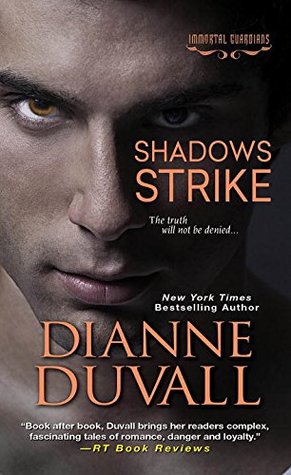 There were two ways to interpret this, for me, either select a book you read in 2015 or sometime within the last year (from 8/2016 – 8/2015).  Just so happens this one fits into both of those criteria, but I wanted the book to be read in 2015.  Being heavily in the reading slump there were fewer books to choose from and I was having a tough time narrowing some of the titles I read this spring and summer.  So Shadow Strike is the one I went with.  Rather fitting as this was the first book by this author that earned five stars from me.  I do enjoy her series but up until this one there was something about them that kept me from giving them those five stars.  I was so thrilled when this one blew me away!  This is a great series and this book in particular was outstanding.  If you want to give them a try though I would suggest starting at the beginning as there is a plot that carries over from book to book.
Does the 30 Day Book Challenge sound like fun to you?  Why not join me!  Below is the graphic I borrowed off the internet, feel free to borrow it from me.  I will be posting pictures of the books I select each day to my Instagram account too.  Be sure to follow me over there to see my picture for today's selection.